The cloud, telemedicine, and virtual visits can help minimize disruption in cancer care and clinical trials
As the world stops and searches for answers, many of us have the mindset of "this too shall pass," but for cancer patients, the narrow window for treatment options may pass too.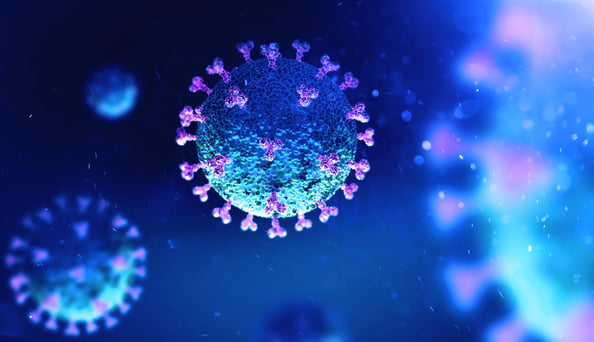 The coronavirus has no empathy. Many cancer patients, survivors, and those in remission have expressed public pleas: heed the warnings about staying inside and distancing yourself from others. These patients' immune systems remain compromised, and they do not have the ability to fight the virus.
According to the American Cancer Society, it is estimated there will be more than 1.8 million new cancer cases in 2020, excluding basal cell and squamous cell skin cancers and in situ carcinomas except urinary bladder. In our company's home state, Ohio, we will have more than 70,000 new cases.
In clinical trial recruitment, there is a narrow window when patients could qualify for a trial. Healthcare institutions now have a COVID-19 protocol to minimize patients to only those necessary. Subsequently, patients are cancelling due to the impact and increased risk for exposure. Check-ups and study-centric visits have been cancelled.
The number of cancer care team members has diminished while the essential employees now battling this pandemic are on the frontlines. With limited connectivity and interoperability, we have found many of our Clinical Research Coordinators are also seeing the impact with trying to keep studies on track. Hours have extended, workloads have increased, and it's an all hands on deck approach to care for the most sick and symptomatic patients in their respective institutions.
Looking for a silver lining, we are seeing pharmaceutical companies breaking down barriers, silos, and red tape in working with the government at an unprecedented time in response to the pandemic.
For clinical trial sponsors and CRO's responsible for compressing study timelines, there will be protocol adjustments, the need to overcome communication challenges with sites, but at the end of all of this, COVID-19 will fuel the next wave of innovation.
As former FDA Secretary Scott Gottlieb noted just a few days ago, the COVID-19 outbreak represents a "once in a generation" event, leaving us with few to no historical comparisons to understand its impact. We don't know how the pandemic will affect clinical trials, but increased patient hesitancy, travel restrictions, and site-competing priorities limiting patient outreach will negatively impact trial enrollment rates.
While we do not know the long term effects the pandemic will have, we have an opportunity today to maintain continuity through introducing technology. Leveraging the power of the cloud, telemedicine, and virtual visits to overcome the hurdles are essential to minimize disruption in cancer care for those patients who need it most. If you would like to discuss how you can incorporate these technologies today in your clinical trials, we are here.