With the Deep Lens Network growing rapidly, it's never been more important to have an experienced team to engage with our provider sites to provide meaningful impact on their ability to connect with clinical trial sponsors. As such, we are excited to welcome Amy Zuchelkowski as the Director of our Provider Network. Amy joins the team with a strong background in clinical cancer research. Recently, Deep Lens VP of Marketing Brian Dranka sat down with Amy to discuss her background and what makes her excited for the future of Deep Lens.
Brian Dranka: Was there a defining moment in your career that made you want to be a part of clinical research?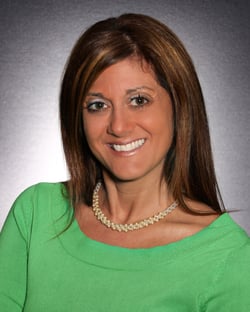 Amy Zuchelkowski: In 2010 I was working as a Sr. Sales Representative for a pharmaceutical company. I was having lunch with a Lipidologist, and we were discussing a clinical research study that had just been released in JAMA Cardiology. I guess he sensed my enthusiasm for this type of work because in the middle of our conversation he turned to me and asked, "Have you ever thought about a career in Clinical Research?" The idea stuck and that conversation changed my life forever. Within a month, I began working as a Research Manager for a Community Cardiology Practice.

BD: What made you interested in joining the team at Deep Lens?
AZ: Prior to Deep Lens, I was the Director of Research Operations for a large community oncology practice in upstate New York. I loved going to work every day as I had the pleasure of working with a very talented group of hematologists and oncologists and a core research team engaged in clinical research. That experience highlighted a major challenge we all face in clinical research today. Study start-up times are significantly longer, eligibility criteria are more restrictive, and patients are missing their opportunity to be enrolled in a clinical trial because systems and processes make it too difficult for the patient. I am not naïve to think I can change all of this myself. I am hopeful, however, that the mission of Deep Lens will allow me to join hands with our practices and work together towards improving the pre-screening process.

BD: Can you tell us a bit about what you'll be working on with the Deep Lens team?
AZ: As the Director of our Provider Network, I now have the pleasure of collaborating with practices towards a singular goal: increasing patient access to clinical trials. We need to bring the right trial to the right patients at the right time. Community oncology practices are well equipped to provide research to patients. It is important for sponsors to be educated on the capabilities of community oncologists. This is where most patients with cancer are seeking care and therefore the conduct of trials in this setting is essential for the advancement in cancer treatments.

BD: What challenges are in front of you as work to increase patient access to clinical trials?
AZ: Patients need to have more opportunities to participate in clinical research. For cancer patients, if they live near an academic center and/or hospital that is offering a clinical trial, that is great. However, protocol designs need to consider travel as a barrier to enrollment and either bring the trial to the patient or allow a shared-care model which would only require travel to the academic center for select visits. Long gone are the days when sites are enrolling 40-50 patients on a neoadjuvant/adjuvant breast cancer trial whose overall population is 4,000 patients. As cancer treatments are becoming more personalized, protocols are more specifically targeted to a certain population making patient identification and enrollment more difficult. Offering options like shared care models or incorporating telehealth and technology into the study design will allow more treatment options for patients. Enabling care in the community setting is a foundational principle for Deep Lens.

BD: We're all looking forward to working with you on those challenges! Any parting thoughts?
AZ: I look forward to connecting with our practices directly over the coming months and working together to take advantage of the many benefits Deep Lens can offer you. We're constantly working to connect pre-screened patients to trials, and there's already good evidence we can accelerate accrual with our unique combination of technology and clinical expertise. Which is exciting because that's what we're fundamentally here to do - help patients find the best possible treatment.