For some reason I have always felt the need to get out onto the less mainstream playing fields in life. It started early for me in sports. I wasn't a very gifted athlete in any sense of the word. Growing up in Australia playing football, cricket and tennis are rites of passage and I was just ok at them. When my step dad took me to see a documentary about the Olympics, however, it created a burning desire inside of me to one day become an Olympian.
I jumped in and went about achieving my dream - but I had just one problem. I wasn't good at anything. When I discovered pole vaulting though I realized that although it would be just as hard to go all the way, taking the pathway that few others had taken would somehow give me an unfair advantage if I could ever master the sport. I could express myself in a unique way if I could just figure it out.
Luckily it worked for me and when I made it to the Olympics I knew that my thesis had some merit.
Finding success can come from thinking about things in a different way and although risky the journey can be spectacular and memorable.
Carrying that philosophy into business made me realize that "getting a job" in tech wasn't going to work for me. As a result I have founded or co-founded a number of companies because making up the plan after you've jumped in is exciting. You either sink or swim, but you always learn.
This is why I decided to co-found a new company with my buddy and ex-customer, Dave Billiter, as well as with Dr. TJ Bowen, a new friend who is one of the smartest guys I know. The company is called Deep Lens and it has come into existence at exactly the right time. Let me explain.
Many investors believe that one of the best ways to create value in an industry is to take winning formulas from other industries and apply them into those who have been slower to get with it – but you have to do it at the right time.
Right now, artificial Intelligence is at the top of the hype cycle (try to find a software company that doesn't say they are using it) but the type of AI I'm talking about is deep learning, specifically machine vision, where you can train the machine to identify something by showing it that thing thousands of times (called training the model) so that when it sees a new one going forward it can identify it, with as much or more accuracy as a human in many cases.
The processing power needed to perform these analyses has only just become affordable thanks to companies like nVidia who are creating immensely capable computers powered by GPUs. It's why we are seeing self-driving cars starting to proliferate. 10 years ago it just wasn't possible to process this type of information quickly enough to put a person's life at risk – the algorithms were there but the ability to process them in real time wasn't.
In our case at Deep Lens we are using the cloud based platform we own (Called VIPER, I'll explain that later) to capture and manage blown up pathology images of various cancers in high resolution and we use machine vision to speed up the analysis (diagnosis in most countries, second opinions and assistance everywhere) for the pathologists who are tasked with identifying cancers and helping the patients and their oncologists get the right treatment – with an existing drug and care plan – or in finding a clinical trial that will help them survive and thrive.
Just building AI is not the answer. AI is an enabling technology, not an application, and building analytic models is completely irrelevant if you don't plug them into a customer's workflow to help them do their job better, faster, more accurately.
VIPER
The crown jewel of the Deep Lens technology is not in the AI as much the workflow platform called VIPER. We were able to partner with one of the top kids cancer research hospitals in the world, Nationwide Children's Hospital (NCH) and negotiate an exclusive, global perpetual license to VIPER.

The only guy in the world who could have pulled that off is my co-founder and CEO, Dave Billiter, the former head of innovation at NCH and co-inventor of VIPER , and we are now releasing a version to the global pathology community that we hope will take off with viral uptake. Not only is it in use by over 65 major institutions already (Mayo Clinic, Harvard, Stanford, UCSF, 7 other countries too) and it's a way for pathologists to do their jobs faster, better and with more accuracy (because it was built by pathologists for pathologists to collaborate on cancer cases and get pathology reports generated fast) but it uses AI to assist the pathologist.
Dave Billiter - CEO, Deep Lens
Once our AI is fully integrated it will do all of the boring stuff that pathologists have to do (count cells on a slide (or image of a slide), calculate "percent necrosis" and more), but because it will be used widely it will be the first true social network for pathologists so that they can do what they love to do – share information, help each other out and help with a diagnosis and cure for cancer! And the best thing is – It's FREE.
Just like Hotmail and Skype created massive value to those who used them we are taking the same approach in pathology so that the patient can get the benefit, pathologists can save money and generate income compared to shipping slides around to get second opinions from someone they vaguely remembered meeting, and drug companies can find the patients they need to get new, ground breaking drugs approved and in the hands of the patients who desperately need them.
Machine Vision
I mentioned that our AI is not the most important thing for us. My other co-founder, Dr. TJ Bowen (himself a successful executive and PhD in cancer genetics), has been driving our AI team to develop some of the most advanced machine vision techniques that will change the game in cancer research. VIPER will have our AI models natively integrated – but we won't be the only company building cancer detection AI models.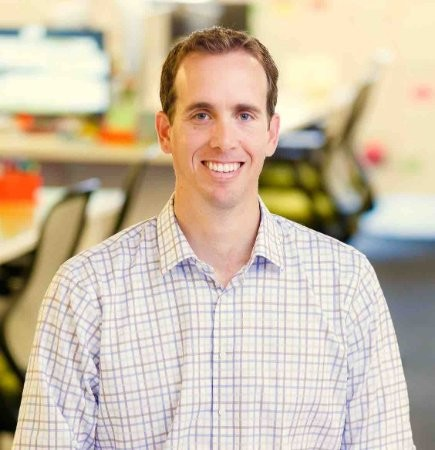 TJ Bowen - Deep Lens Co Founder
AI Partnerships to Help Fight Cancer
Plenty of other research facilities are already working on this as are the big boys like Google and IBM, and some smaller, innovative software companies. We are partnering with these guys so that their models can get an audience – and that audience is the pathology community, all of whom will be using VIPER (did I mention it was free?) and their models can help patients find the right treatment faster.
The three of us have all been affected by cancer and have dedicated a lot to the cause, so to finally have the opportunity to apply our unique skills to this cause is an honor and one we are working hard at every day supported by our advisors and great investors.
We've now launched VIPER to the global pathology community - it's free, it's available now here and I've got a feeling that the path forward is going to be paved with a lot of excitement!